ABOUT US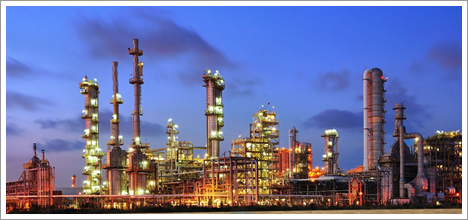 บริษัท กู๊ดวัน อินเตอร์เทรด จำกัด เป็นตัวแทนจำหน่าย สินค้าประเภท ผลิตภัณฑ์ทำความสะอาดที่ใช้ในครัวเรือนต่าง ๆ เช่น ผลิตภัณฑ์ล้างจาน ผลิตภัณฑ์ปรับผ้านุ่ม ผลิตภัณฑ์ทำความสะอาดพื้นบ้าน และพื้นห้องน้ำ และผลิตภัณฑ์ประเภทสเปรย์หลายชนิดที่ใช้ในบ้านเรือน โรงงานอุตสาหกรรม ทั่วไป จากโรงงานผู้ผลิตที่ได้รับรองความเป็นมาตรฐาน ระบบคุณภาพ ISO 9001, GMP, ISO 14001 และอื่นๆ

 We are a sales and marketing company and sole distributorship of products (factory brands) directly from a professional factory.
The company has established since 2002.  The product ranges that we are currently producing are: 
1) Liquid dish washing
2) Kitchen cleaner
3) Fabric care including fabric softener, liquid detergent, iron starch, powder detergent and more.
4) Bathroom cleaner, stain remover 
5) Aerosol products including air freshener, body spray, disinfectant spray and more.
6) Car care products
7) Insecticide products

Our existing brands are as follows:
Fabric care:                             Sanzoft / Winzy / Elegance / Carefor / Daiwa
Dishwashing liquid:                  Pinto / Fongto / Daiwa
3.8 and 20 litres sizes brand:    Xam
Sprays:                                   Wellex / Oops / R-fresh / S-plus / Sargent 
Car care:                                Winter / Damon / Ninja

We are the agent of quality cleaning products, which are generally used in household, such as dishwashing liquid, fabric softener, floor and toilet cleaner and aerosol product. Our existing customers are industrial users, restaurants, hotels, resorts and spa, institutions and some government sectors. In addition, we are currently producing a high quality products with Nano Technology included. With the professional teamwork and expertise we have, we are currently producing private label for international customers and be able to meet their exclusive requirements.

We choose the manufacturer who is an expert in developing private label projects for national retailers to provide household and aerosol product categories to meet your individual needs from conception through the supply chain to yourselves, and also market a wide range of branded products; they have been developed specifically for your geographical market.  The manufacturer supplies over 200 million private label households and aerosol products each year to Thailand's leading retailers.

We believe that successful private label products should have design and function as innovative and excellent as branded products, and our entire organization is focusing on creating segment leaders to delight today's consumers. In addition to highly efficient manufacturing capabilities, we offer specialist services in research and development.